Fly fishing in Quebec, Canada
Fly fishing in Quebec, Canada
A passionate fly fisherman
Hi there, my name is Guy Bessone and I am the founder of Aventure Pêche Québec. I grew up having the chance to see nature from close in Haute Ardeche (France) and the rivers full of brown trouts that came with it. In 1982, I fell in love with Charlevoix and decided to stay there to practice another of my passions and also my job for the past 35 years : being a chef. I quickly discovered the privilege of living in a region that reminded me of the nature I grew up accustomed to in France. Through out those years, I explored the rivers and lakes of Charlevoix, which have no more secrets for me now.
I would like to share my knowledge with you by choosing the proper spot according to the weather, by taking care of all the paperwork and by planning every single detail that will make your fishing adventure unforgettable. What you will get is a simple and authentic guide service with a touch of gastronomy through it. By choosing Aventure Pêche Québec, you will get off the beaten tracks and you will be able to select what kind of fishing experience suits you best. Is it going to be a quiet night on a jolly boat or a more active experience with a rowing boat and a bit of walk in the bush? That is for you to decide. One thing to keep in mind though is that the final destination will be decided at the last minute according to availability but also to make the best of the environment conditions.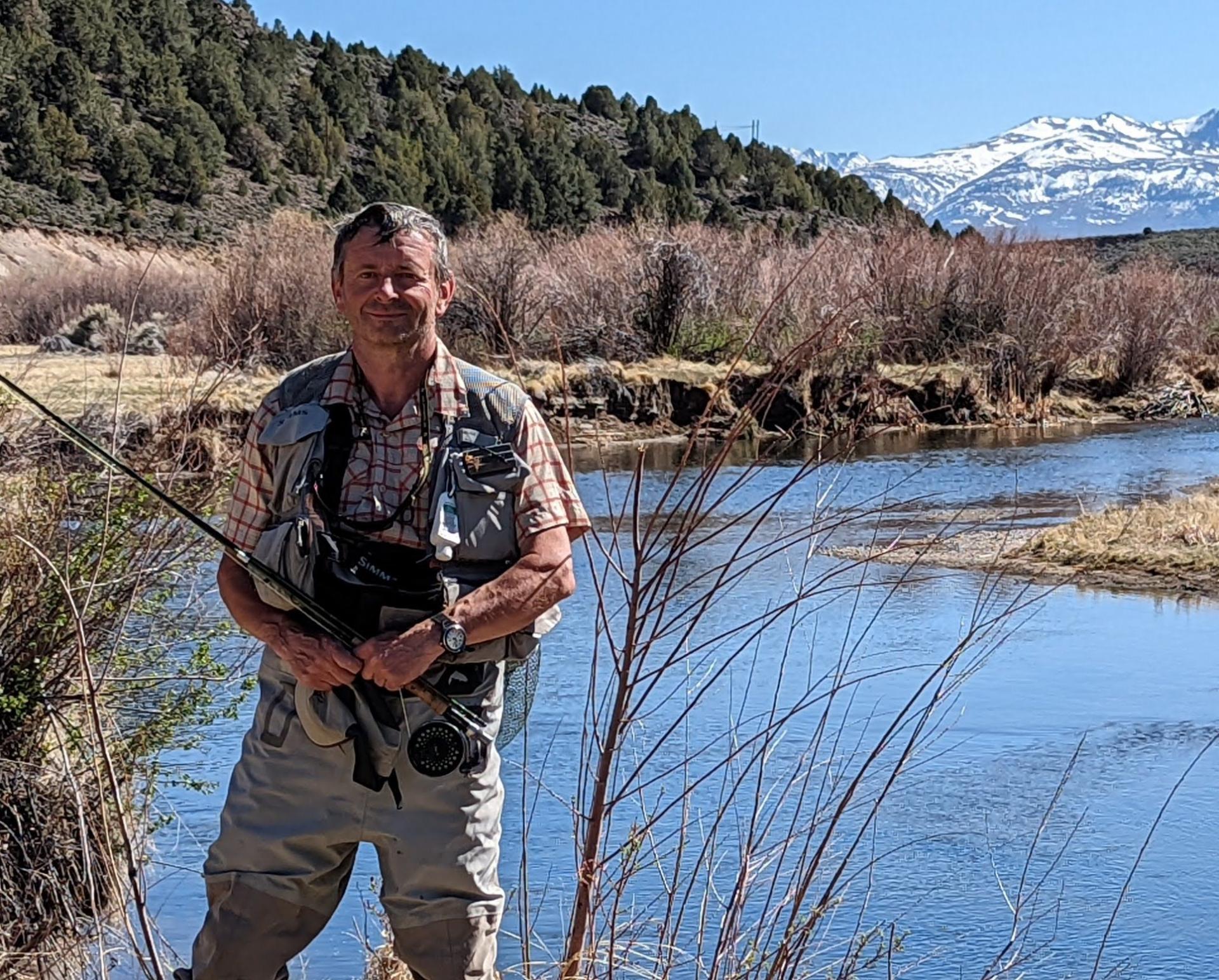 A typical day...

Most likely a departure at dawn to enjoy the sun rise, but also to make sure we are ready on time.
A short car ride to destination (20 to 90 minutes), more often then not a bit of walk and sometimes a jolly boat ride to cross a lake. This is the perfect time for us to get to know each other and also for me to provide some precious tips.
In some cases, I will be fishing with you to test the conditions.
We will mostly do catch and release, keeping only enough to make ourselves a lunch.